Business Conflict Mediation
Help Negotiating Business Conflicts
Get Help with Customer, Vendor, and Supplier Problems
Business conflict with customers, vendors, or employees adds plenty of stress to your already full days. These conflicts can be resolved if you deal with them quickly. Time is the real enemy of resolution. The sooner you move to fix a problem, the sooner it will lift from your shoulders. Easy to say, right?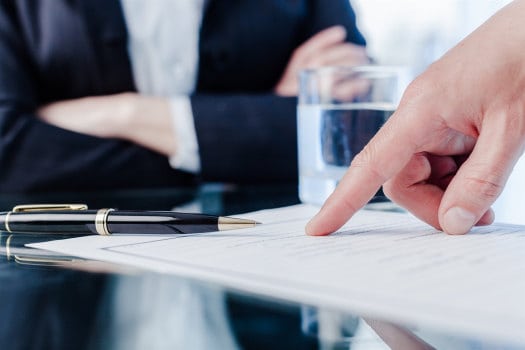 Resolve Your Business Conflicts Before They Consume You
Business conflicts can be resolved
A business conflict adds a lot of stress to the business owner's life. You might be in a situation where an employee feels they were mistreated. Maybe a customer is making unrealistic demands on your business. Maybe a vendor has cost you a ton of business. There could be a deadbeat account refusing to pay money you need to keep your business going. Any of these add stress to your life.
One thing is sure; waiting doesn't make those problems go away. The longer you wait, the less likely you will get satisfaction. Clients often tell me that having someone to talk with as a 'sounding board' helps enough to regain focus and fix the issue. Sometimes it's better to separate yourself from the emotional involvement and let an outside party settle for you. When you're not ready for a lawyer but want to clean up a dispute, let me help guide you out of the mess.
A Third Party Perspective

I would rather avoid a fight and reach an agreement than spend thousands of dollars in court hoping for a win. Court is the crazy funhouse of justice. Good people lose. Guilty people go free. Juries punish. You just never know what will happen. Only one thing is sure: court is expensive. That's why I encourage you to call me. I want to help avoid the fight, save you and your business a lot of money, and get your situation resolved. It's not easy, but it can be done if you act before things get too hot.
Where Do We Start?
I want to talk with you. You help me understand the situation. If your position is unreasonable, I'll tell you. Then I talk with the other party. That conversation reduces the temperature of the problem. We feel better when we know someone is listening and understands our position. Once I have the information and the emotional heat is reduced, we can work together to put acceptable solutions forward. I'm fair, honest, and open. We often reach agreement in a single meeting.
The TeachU Difference

I work calmly and neutrally with the goal of resolving the differences through creative solutions while protecting the business. The real difference is that I do not impose solutions like the courts or mediation. I look for agreement and build from there toward a successful outcome. You will save thousands of dollars. And if I can't see any possible way to resolve the problem? I'll tell you quickly and recommend that you speak with your attorney.

I am on the side of resolution. If we reach an agreeable solution, everyone wins. I'll take the heat and jump in the middle until we hear those glorious words, "that will work."
Cost?
My rates, including travel, are far lower than having attorneys involved. Most work is handled by phone or video conference. We might use attorneys at the end to draft our resolutions. You'll save several thousand dollars and come out whole. Look, paying one person to help everyone find answers is cheaper by far than if everyone "lawyers up." Right?
Please Read
If you have a business conflict, deal with it quickly. Let me emphasize two pieces of advice:
Don't wait to act. Business conflicts worsen over time. That means harder to resolve, more stress than now, and less chance of easy (cheap) resolution.
Avoid saying too much to the other party. Everything you say will be used against you—eventually.
Keep your interactions in writing. It's best not to discuss anything verbally with a hostile party without a witness. Move your discussion to email if you are still talking. Don't use text messages. Sooner or later you may need to produce all correspondence. Texts are far more difficult to produce.
Keep communication brief and direct. Don't editorialize.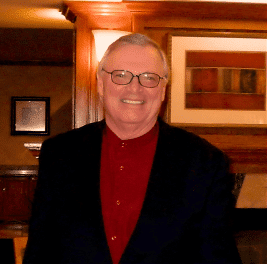 Chris Reich (Pronounced Rich)
Business Moderator
I invite you to read about mediation.

Contact Chris
1+ (530) 467-5690
9:00 a.m. - 5:00 p.m.
Pacific Time Zone
Yes, I work nights and weekends by arrangement. Call any time. I will always get right back to you.
Clients who have worked with lawyers, counselors, consultants, and coaches often tell me that my business mediation service is the best and least expensive way to fix a partnership.
— Chris Reich, Business Mediator