Business Partnership Dispute Resolution
You Can Resolve Your Business Partnership Dispute
Partnership problems are very stressful. I believe that any dispute can be resolved once the parties are talking. My approach is to help find a solution that satisfies everyone and avoids costly measures. Better to avoid the fight than risk losing in court. Do you agree?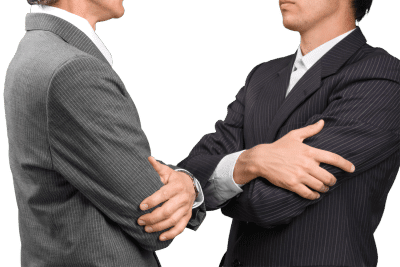 Cut the Stress. Resolve Your Partnership Dispute Without Spending a Lot of Money.
Business Partnership Disputes
A business partnership dispute is one of the most stressful events a person can face in life. It feels like there is no way to resolve the problem and you feel trapped in the situation. I've seen cases where the 'other' partner was getting pretty close to criminal behavior. That's bad. Where can you turn? You know that lawyers are expensive. True. You don't want to trigger a major blow up by bringing a lawyer in. You just want to either work things out, find a way to leave the business, or get the other partner out.
You are right, it's tough. There are often family members involved. Seldom are the right documents in place to govern the situation. So that means you're stuck with a fight, right?
No.
I would rather avoid a fight and reach an agreement than spend thousands of dollars in court and hope for a win. That's why I encourage you to call me. I want to help avoid the fight, save you and your business a lot of money, and get your situation resolved. It's not easy, but it can be done if you act before things get too hot.
We Have No Money for a Buyout? No Problem. There Are Other Solutions.
There is usually a cash shortage to fund a buyout when the partners are feuding. It is also very difficult to raise money for a buyout because investors don't like to see their money leave the business. But there are lots of workable alternatives to buyout. If a buyout is the only practical solution, we can figure out secure, creative financing that will work in even the toughest situation.
There are alternatives to buying each other out.
A buyout isn't the only answer. Often we can find ways to help get the partnership operating smoothly. In many cases, a stressed partnership can be worked into a civil, functional and profitable relationship. Sometimes that is as simple as restructuring responsibilities and getting written agreements in place. Sometimes a business can be divided.
Don't Wait Until It's Too Late
This is my biggest frustration. People in bad partnerships wait until things get very bad before calling me. One of the keys to resolving a partnership dispute is to start working on solutions before the tension escalates beyond the ability to talk. If your partner gets a lawyer, you need a lawyer. Once your partnership gets to that stage, each party can expect to spend about $50,000 on legal costs and never a resolution. There is a better way if you act before the situation ends up in court.
If you have a dispute with your business partner (or partners) and see that the relationship is breaking down, call me. I have a unique approach to settling disputes. I help you find options to resolve your partnership dispute. Unlike mediation, I don't impose decisions on any of the parties involved. I give options and, if wanted, opinions. I will guide you toward a positive agreement.
Where Do We Start?
We start by getting the temperature down. When emotions flare up, people can be irrational. Step 1 is to reduce the heat. I work with you and your business partner(s) to understand the problems. There are usually many issues. There might have been one incident that set things off but a collection problems led to the breakdown. That's how relationships fail. Once I understand the problem, we can talk about fixing it. I'm fair, honest, and open. Many times agreements are reached in a single meeting. I offer you and your partner(s) ideas that you've not considered before. Save money. Save the business. Protect your interests.
The TeachU Difference

I work calmly and somewhat neutrally with the goal of resolving the differences through creative solutions while protecting the business. The real difference is cost. My approach saves everyone a lot of money. I look for agreement and build from there toward a successful outcome. You, your partner and your business will save thousands of dollars.
I will be on the side of resolution. If we reach an agreeable solution, everyone wins. If your business is ordered dissolved by the court, nobody wins. That's why I work hard to protect your biggest asset as we come up with a working solution. I'll take the heat and jump in the middle until we reach those glorious words, "that will work."
We Don't Want to Separate, But We Do Have a Problem
That's good. We can talk about what causes the tension and find solutions to eliminating it. We can get the documentation in place to protect every partners' interest and set procedures for handling a separation if it comes to that. I have a structure for a partnership agreement that attorneys agree is a uniquely solid approach. Most partnership issues arise because there are no plans in place to deal with the situations that come up. We can talk through the missing pieces in a day and draft a solid partnership agreement that will ease even the worse situation. What would that be worth?
Cost?
My rates, including travel, are far lower than having attorneys involved. Your company's attorney might draft our resolutions if necessary. You'll save several thousand dollars and come out better. Look, paying one person to help everyone is cheaper by far than if everyone involved "lawyers up". Right?
Please Read
If you have a problem with a business partner. Let me offer two pieces of advice:
Don't wait to act. A problem with a business partner will only get worse. That means more expense to resolve, more stress than now, and less chance the business will survive.
DO NOT make any comments to your partner like "I just want out" or "I don't care what I get; I just want out". Statements like that weaken your negotiating ability. You may find that the other partner may see this as a green light to take even further advantage of you. Never, ever make those statements. Once we sit down with all parties to settle your situation, we can propose that you exit free of all further responsibility and liability. But we never want to make those statements until it's time for serious negotiations. You have rights. Don't throw them away.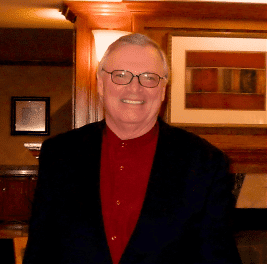 Chris Reich (Pronounced Rich)
Business Moderator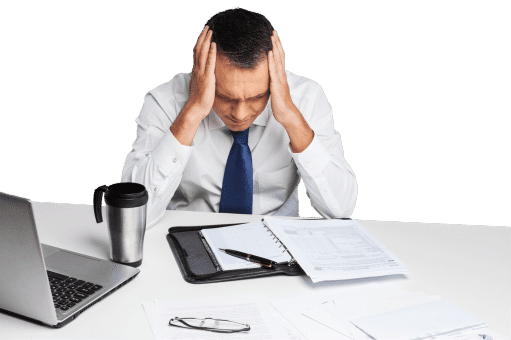 Other Business Disputes
In addition to partnership disputes, I also work with:
Customer Disputes
Vendor Disputes
Employee Problems
Landlord Issues
Competitor Disputes (There's competition and there's nasty—we can fix nasty)
Family Business Disputes
Why spend thousands on a legal battle when you can find agreement for a fraction of the cost? Work with someone who wants your business to survive. Doesn't that make sense?
I invite you to read some of my business tips.
Business Partnership Advisor Together, we can fix your business and partnership problems Chris Reich, Business Mediator Chris, My business partner and I can no longer work together. I want to buy him out, but I'm afraid the process of negotiating...

Contact Chris
1+ (530) 467-5690
9:00 a.m. - 5:00 p.m.
Pacific Time Zone
Yes, I work nights and weekends by arrangement. Call any time. I will always get right back to you.
Clients who have worked with lawyers, counselors, consultants, and coaches often tell me that my business mediation service is the best and least expensive way to fix a partnership.
— Chris Reich, Business Mediator