Business Partnership Mediation

I Only Work on Business Partnerships. 
Why Call Chris Reich
Business Partnership Mediation
This is for you if you're in a business partnership with even the slightest tension.
Chris Reich of TeachU is your best option for successful, low-cost, and convenient partnership mediation. Chris believes that ubi jus, ibi remedium. (Where there is a right, there is a remedy)
Unlike other mediators that act more like judges and charge outrageous fees, Chris can moderate a meeting or two, help work out big issues, draft binding resolutions, or help dissolve the partnership fairly. Chris has used video meetings for the past 10 years! That saves you money and it works.

Why Choose Chris Reich to Mediate Your Business Partnership Issues: Read the Article
Fix or End a Bad Partnership
Start With A Consultation
Get Help with Your Business Partnership from an Experienced, Compassionate Business Mediator
Regain the Respect
Rebuild the Trust
Create a Partnership Agreement
Set Up Policies to Prevent Future Fractures
Improve Communication Between Partners
Implement Rules Between Partners
Focus Partners on the Same Goals
Resolve Issues Around Compensation (Examples)
Structure Responsibilities
Or…
Help with Partner Separation or Buyout
Sometimes It's Best to Get Out of a Bad Partnership
There Are Right Ways to End a Business Partnership
Sometimes it's best to get out when a partnership goes bad. I understand the stress. Before you say anything to anyone, please talk to me. There are no charges for a consultation and you can talk as long as you'd like. I'll listen. You can ask all your questions.
Don't try to do this alone.  There is a right way to dissolve a partnership. If you are being frozen out unfairly, or if you have a partner that needs to go, please contact me. I can guide you through the steps to properly end a partnership.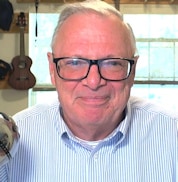 How?
Most Partnership Problems Can Be Resolved. Having a Neutral Party Mediate Meetings Takes Away the Pressure and Stress on YOU.
I work with clients in nearly every state and Canada. The goal is to help with your partnership and business issues in the least costly manner. Generally, we see real progress after only a couple video meetings. Most business issues can be solved by setting up processes that are reasonable and easy to follow. If it's best to end the partnership, I can help you there too.
Video Conference mediation
We use my video conference account to have live meetings. This is a great way to work out problems.
Agreements & Processes
We reach agreements and set up processes to remove the sources of problems.
Moderated Meetings
I moderate partnership meetings. When people can talk about business without the tension and personal accusations, things get a lot better.
Advise You Privately
If your partner refuses to participate in a mediation process, I can advise you privately. If it's time to end the partnership, I'll guide you.
From Chris Reich
Dealing with Partnership Problems
You are wise to seek advice if you are feeling tension in your partnership. Lots of things can pull a business down, but the two biggest drags on a business are taxes and partnership problems. Both need to be treated seriously.
Take the First Step Toward Resolution
I work in every state. Nearly Every situation can be fixed using video conference.
Call: (530) 467-5690
Email: Chris@TeachU.com
Yes, we can talk nights and weekends by Appointment
Blog posts by Chris Reich
Business Partnership Advisor Together, we can fix your business and partnership problems Chris Reich, Business Mediator Chris, My business partner and I can no longer work together. I want to buy him out, but I'm afraid the process of negotiating...
read more

Contact Chris
1+ (530) 467-5690
9:00 a.m. - 5:00 p.m.
Pacific Time Zone
Yes, I work nights and weekends by arrangement. Call any time. I will always get right back to you.
Clients who have worked with lawyers, counselors, consultants, and coaches often tell me that my business mediation service is the best and least expensive way to fix a partnership.
— Chris Reich, Business Mediator