What Have I Been Doing?
Recently, I was able to help a successful business work out an executive compensation agreement. The business is impressive and poised to be very successful under superb leadership.
I was able to help a large business in Wisconsin untangle a number of issues, This was an extremely successful project. I admire the partners and am proud of the great work they are doing to build a lucrative business while serving their community. This trip gave me a day with friends in Madison too!
There were two successful trips to Florida where I facilitated partnership meetings. One case is on-going and the other, a family business in a very tense impasse, might never resolve because the parties waited too long to get outside advice and they have no Operating or Partnership Agreements.
I worked on a business plan for a new cannabis cultivation venture. This has become a multi-billion dollar industry in the past couple of years and is going to be huge in the near future. The business plan prevented a potentially disastrous partnership. In this case, I strongly recommend that the partner with the means look for a better partner or start the venture without a partner and hire the needed expertise. This project was a rare opportunity to prevent a train wreck later on.
The highlight of the past couple of months was the work done to resolve a client's dispute with a customer. It's a B2B business and my client was essentially being extorted by one of his customers. The customer demanded payment of several million dollars. After a complete audit of the books (I conducted) I was able to use accounting data to negotiate a settlement. For ZERO DOLLARS. There's a grateful client!
This past 6 months I have helped clients in 21 states resolve issues. In most cases, we were able to fix things without the need for travel.
Chris Reich, Business Partnership Repair at TeachU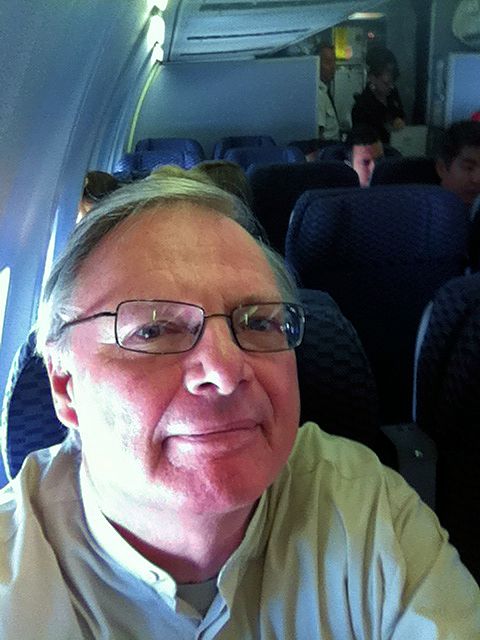 Contact Chris Reich
Address: 3625 N. State Highway 3
Etna, CA 96027  (The Great Pacific Northwest)
Phone: (530) 467-5690  (Yes, I have a cell phone but my focus is on my clients and not a 4″ screen. I only use the cell phone when I travel. When you become a client, you'll get the number.)
Email: Chris@TeachU.com
Business Hours: 8:00am-6:00pm M-F, I often work on weekends and will always return your call. If it's important to you, it's important to me. Remember, I am in the Pacific Time Zone.
Your Privacy Is Important
No information disclosed will be shared with a third party without your permission. I consider all work to be under the protection of a non-disclosure agreement from the moment of first contact. The work I do is sensitive and your privacy matters. I have many clients who will gladly serve as references but I do not ask for anyone to display anything regarding our work together.
I do not send unsolicited emails or marketing materials. You know how to reach me. Call anytime. That may not be great marketing on my part, but it's best for you.
The TeachU Contract to Improve, Grow or Save Your Business
All work is confidential. I pledge to work hard to find solutions to your partnership and business problems while always looking for ways to save you money. I start with these assumptions:
1. Small, Inexpensive Improvements Aggregate to BIG Results.
2. Every Business Can Do Better.
3. Work Can and Should Be Fun.
If your business is doing okay but you know it can do better, we should talk. If your business isn't doing well and you would like straight forward business guidance, we should talk. If you have a partnership problem and want creative ideas that will satisfy everyone, let's talk.  Don't wait. Your business could be doing better within days.

Contact Chris
1+ (530) 467-5690
9:00 a.m. - 5:00 p.m.
Pacific Time Zone
Yes, I work nights and weekends by arrangement. Call any time. I will always get right back to you.
Clients who have worked with lawyers, counselors, consultants, and coaches often tell me that my business mediation service is the best and least expensive way to fix a partnership.
— Chris Reich, Business Mediator