Thank you!
I will contact you soon about your Business Partnership
I invite you to read some of my business tips.
Business Partnership Advisor Together, we can fix your business and partnership problems Chris Reich, Business Mediator Chris, My business partner and I can no longer work together. I want to buy him out, but I'm afraid the process of negotiating...
read more
Please Read
If you have a problem with a business partner. Let me offer two pieces of advice:
Don't wait to act. A problem with a business partner will only get worse. That means more expense to resolve, more stress than now, and less chance the business will survive.
DO NOT make any comments to your partner like "I just want out" or "I don't care what I get; I just want out". Statements like that weaken your negotiating ability. You may find that the other partner may see this as a green light to take even further advantage of you. Never, ever make those statements. Once we sit down with all parties to settle your situation, we can propose that you exit free of all further responsibility and liability. But we never want to make those statements until it's time for serious negotiations. You have rights. Don't throw them away.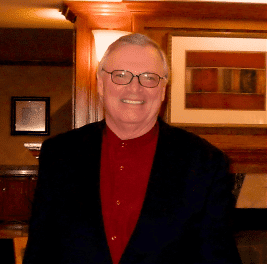 Chris Reich (Pronounced Rich)
Business Moderator

Contact Chris
1+ (530) 467-5690
9:00 a.m. - 5:00 p.m.
Pacific Time Zone
Yes, I work nights and weekends by arrangement. Call any time. I will always get right back to you.
Clients who have worked with lawyers, counselors, consultants, and coaches often tell me that my business mediation service is the best and least expensive way to fix a partnership.
— Chris Reich, Business Mediator