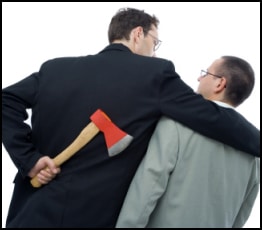 Important Business Partnership Advice
I tell all new partnership clients that there are 2 things that have a strong possibility of killing their business:
Partnership problems
Taxes
Few business partnerships succeed. Tension arises when the business isn't doing well and when the business thrives. Tension arises when a partner gets married or divorced.
I is usually very expensive to resolve a partnership dispute. People are often willing to let the business suffer rather than resolve a dispute. When you find yourself in that position, get help. There are plenty of solutions that don't require huge expense.
Taxes.
Businesses that fall behind with taxes want out of that hole. That's natural. But this desire to make a bad problem go away can lead to falling victim to sketchy tax practices. Beware the CPA who can cut the tax bill in half. Beware of the extreme creativity with taxes. Play it safe. If it doesn't feel right, it probably isn't. It's not worth the risk.
If you find yourself in trouble with either of these situations, get solid advice. Don't wait until it's too late.
Chris Reich, TeachU