Business Partnership Advisor
Together, we can fix your business and partnership problems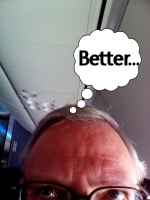 Chris Reich, Business Mediator
Why Is This a Big Surprise in Buyout Negotiations?
Something always comes up when we enter discussions to buy out a business partner. Why is this a surprise? Learn to expect it!
"Don't be surprised if parties act in their own best interest during negotiations. That is normal. I would be surprised if they didn't!" 
Chris Reich, Business Mediator
Are You Ready to Clear Up Your Partnership Problems? Contact Me Now for a 100% Confidential Consultation.