Business Partnership Advisor
Together, we can fix your business and partnership problems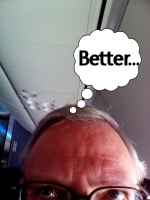 Chris Reich, Business Luminary
Did Your Partner Take You Off the Bank Account?
Here is a very important tip on business banking in a business partnership.
If you need help with your business partnership, give me a call. (530) 467-5690 or complete the short form below.
"Be sure to read my other posts on business partnership issues. I'm here to help. Chris Reich"
Do you like FREE services? Contact me now for a 100% confidential and 100% FREE consultation.