Business Partnership Advisor
Together, we can fix your business and partnership problems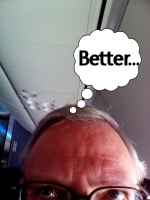 Chris Reich, Business Mediator
Funny Friday: Video Conferencing
Even though I do most of my work using video conferences, I admit to experiencing every one of these issues. This video gave me a laugh and I hope it brightens your day.
The Video Meeting
As more of us are working remotely, I'm sure you will relate!
"We need a laugh sometimes. This is especially important in these very troubled times. Can you hear me?"
Are You Ready to Clear Up Your Partnership Problems? Contact Me Now for a 100% Confidential Consultation.